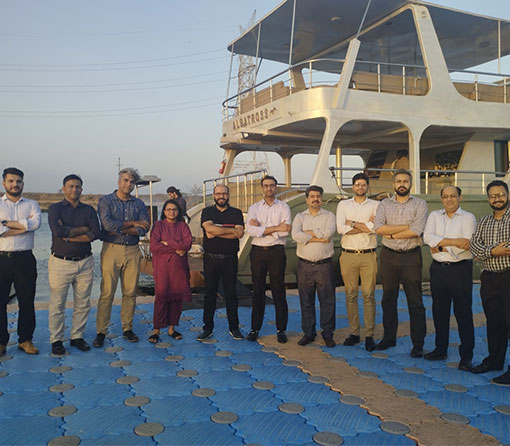 Be a part of the Puma Family
Puma Energy Pakistan is a leading energy company that is committed to energizing communities across the country. With a focus on investing in its people, Puma Energy Pakistan strives to ensure that its team members stay energized, motivated, and inspired to empower success in themselves and others. If you are looking for a career that offers diverse opportunities and a chance to work with a passionate group that is dedicated to making a difference, then Puma Energy Pakistan may be the perfect fit for you.
The Trainee Program at Puma Energy is designed in a way that it helps fresh graduates in polishing their Interpersonal and professional skills. Our Trainee programs Adds value to the experiences of the newly graduated students in different fields.
The Internship Program at Puma Energy Pakistan helps undergrad students in gaining exposure to the corporate world and allows them to experience working with different people in different departments.
We ensure that our best practice is to bring the community together and take out the best professionals from the pool of candidates who can benefit both, the company and the community.
Careers at Puma are highly intellectual roles that enable the people to be themselves and use their expertise to being an innovation. Our team is strongly rooted with research and they are highly motivated individuals who believe that research and innovation are the two core aspects of success.
If you are looking to join a team of highly intellectual individuals,
Life at Puma