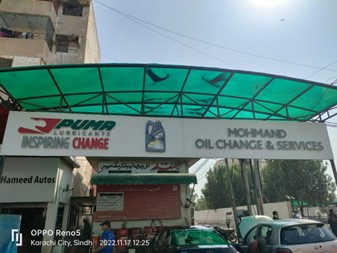 PUMA LUBRICANTS IN THE HEART OF KARACHI
Puma Lubricants are available at Hameed Muhammad Lubricant shop which is located at FTC.
This shop is located in the heart of Karachi which makes it accessible for people coming over from around the city to easily purchase our products. Our customers can see a Puma Energy branded board on the site.